Unchanged from the Land Cruiser is the Lexus LX 570's big 5.7-liter V-8. Happily old-school, the 383-horsepower engine turns in 403 pound-feet of torque, and splits it between all four wheels through an 8-speed automatic. Drag racer, no, but the LX has remarkable thrust for a vehicle weighing about 6,000 pounds. It passes strongly, with power left in reserve, and the light V-8 snarl's a welcome sound in an era of groany twin-turbo V-6s.
It's also blessed with a long-travel, live-axle rear end with an electrohydraulic suspension and lots of ground clearance and multiple electronic traction modes. The bank of switches on the console might only rarely be used, but the 6,000-pound LX can crush lots of types of roads, even if it can't slide between obstacles like a slimmer GX.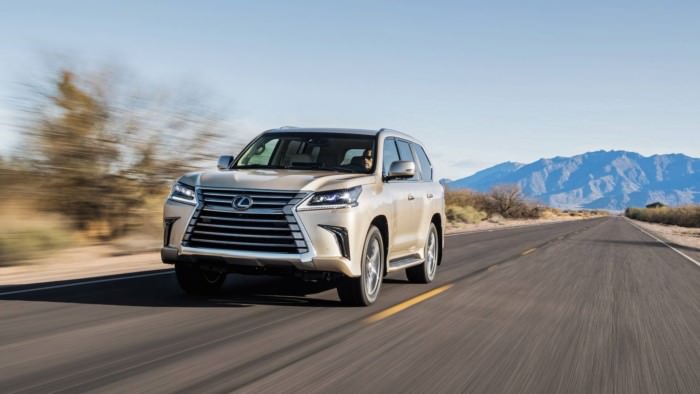 Open a door and the tuxedo-friendly reveals lots of lush wood and leather trim. Five adults have terrific room, but third-row riders must be small or sitter-friendly. The LX has a high-riding cargo space that's narrow, all consequences of its tough off-road hardware.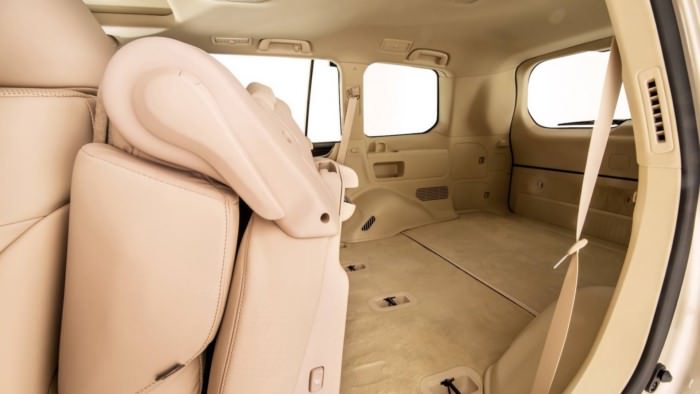 Inside, the LX goes for a subtle, subdued strain of elegance. It works. The commanding view of the road and proportions strike the same note as the Land Cruiser, but the car-like dash and decorations in the LX rise several levels above the Toyota. Controls are arranged under a big infotainment display, somewhat haphazardly since there are so many of them angling for space on the console.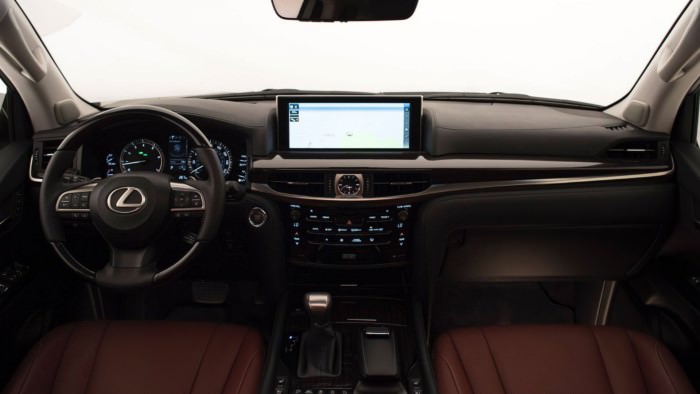 It does come with a healthy list of standard safety features, everything from 10 airbags to a rearview camera to stability control with off-roading modes.Forward-collision warnings with automatic emergency braking, automatic high beams, lane-departure warnings, and adaptive cruise control.A front-end camera gives a 180-degree view of the obstacles that the LX might confront.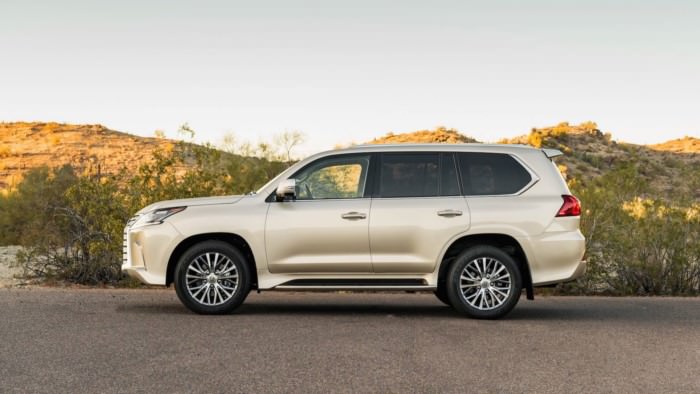 As before, Lexus' Enform connectivity system with Bluetooth is standard, and it connects mobile apps to the SUV's audio system for what is claimed to be safer operation on the go. A safety telematics system is also standard and includes emergency notification services, and comes with a free year of service.