There are two electric motors - one on each axle, and both featuring an innovative design where driveshafts go through the motors, helping to ensure a more compact installation. This is particularly important at the rear of the car, where Jaguar has been able to deliver the required roofline without a raised boot floor that would have squeeze space.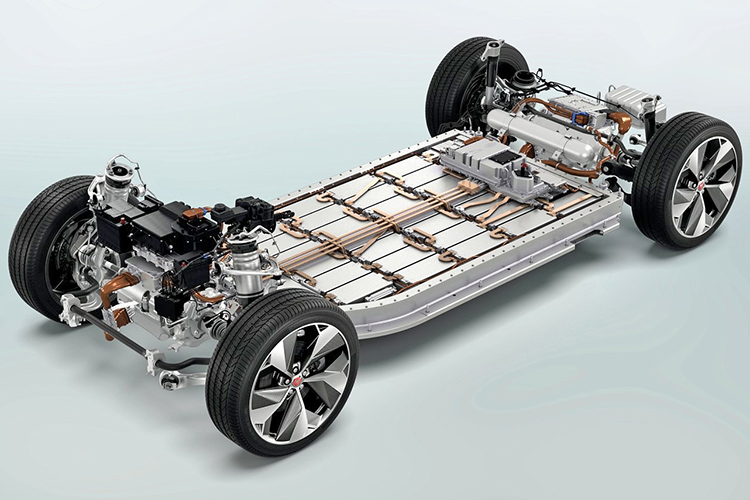 I‑PACE's 90kWh battery is made up of high energy density lithium-ion pouch cells. Its design and state-of-the-art thermal management system supports longevity and periods of sustained maximum power.
It's much faster on a DC Fast Charger, however. With a 50 kW charger, you'll get from 0- to 80-percent charge in around 85 minutes, Jaguar claims. If you're lucky enough to find a 100 kW charger, meanwhile, you're looking at just 40 minutes to do the same.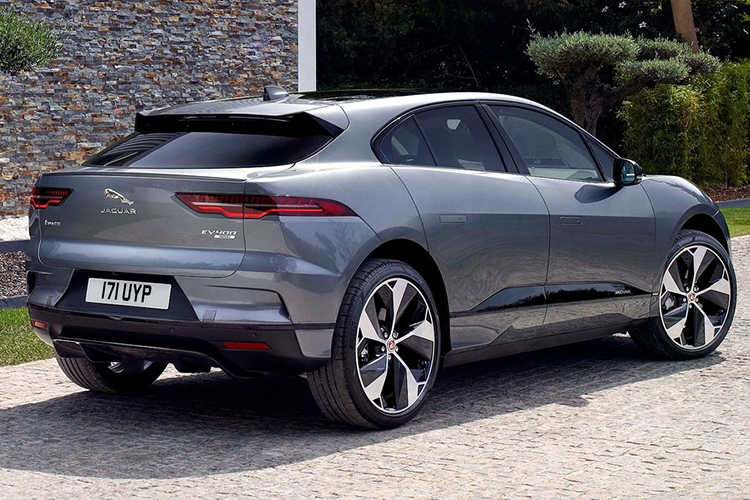 The 2019 I-PACE will be the first of the automaker's cars to support over-the-air (OTA) software updates, removing the need to take the electric SUV into the dealership to upgrade its systems. According to Jaguar, it'll be able to remotely update the I-PACE's infotainment, telematics, and battery charging capabilities.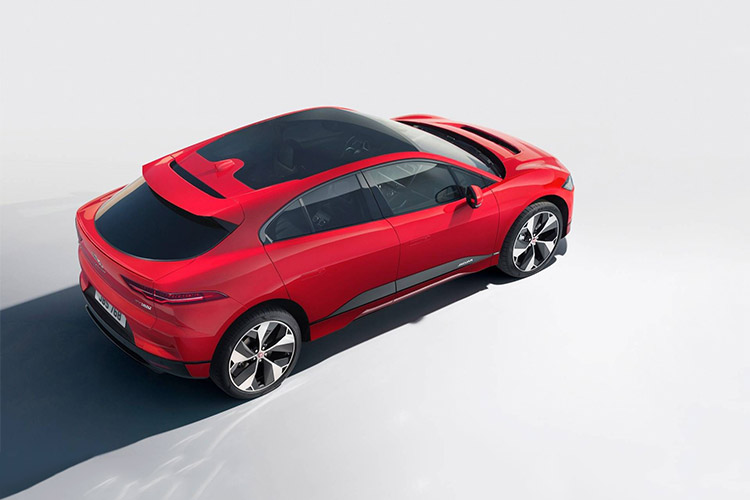 Inside, the I-Pace has been toned down a little from the original show concept. But it retains elements like the widescreen infotainment system, which uses a pair of displays in a layout that's not too far removed from that of the recently launched Range Rover Velar. There are also rotary dial controllers for the temperature - "I'm a great believer in still having tactile switches that you can interact with," insists Callum - although the units themselves will still have integrated LCD displays for a hi-tech touch.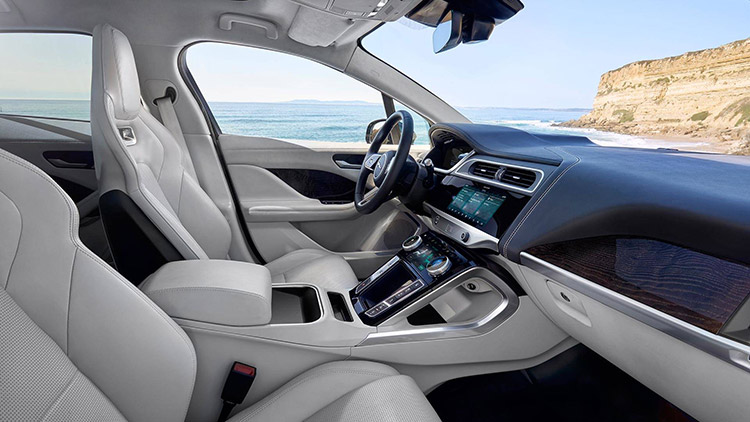 The rest of the cabin should have enough space for four six-footers - although there is a small transmission tunnel (containing not mechanical parts but in fact the wiring for the car's systems) so a third occupant in the rear seat will feel marginally less comfortable. Jaguar plans to offer a full-length panoramic glass roof as an option and based on our experience sitting in a late pre-production example, it shouldn't impact too severely on headroom.