The most powerful Mercedes-Benz model you could get is probably the twelve-cylinder S65 and Maybach S650 – as both models have an output of 621 horsepower. However, VATH decided that they would produce something beefier than that, as they took both the coupe and cabriolet versions of the C63 and worked on their 4.0 liter biturbo V8 engine so they could give out a lot more power.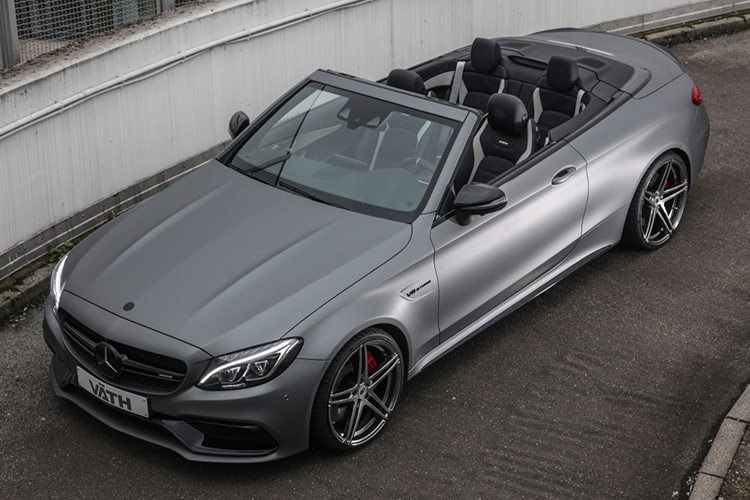 The handcrafted AMG engine no longer develops the 503 hp available in the hotter S specification as VATH has worked its magic to upgrade the V8 to a monstrous 690 hp. The massive 187-hp boost comes courtesy of the tuner's V63RS package and will set you back €12,800 (almost $15,900) without taking into account value added tax. It encompasses a new turbocharger setup and downpipe, as well as an uprated oil cooler for the engine and the seven-speed automatic transmission.
It isn't just the horsepower that gets a boost, but of course, the torque as well. Before it has been modified, the C63's standard was 516 pound feet (700 Newton metres), and now, it has as much as 664 pound feet (900 Newton metres) of torque.
Now with its beefier V8 engine, it only takes 3.3 seconds for the C63 S to hit 62 miles per hour (100 kilometers per hour) from a standstill. This makes it six tenths of a second faster than the regular coupe. To compare its top speed from before, the standard C63 S' maximum speed was 180 miles per hour (290 kph) due to its electronic limiter. Now, it can go over 211 mph (340 kph) with the optional AMG Driver's Package.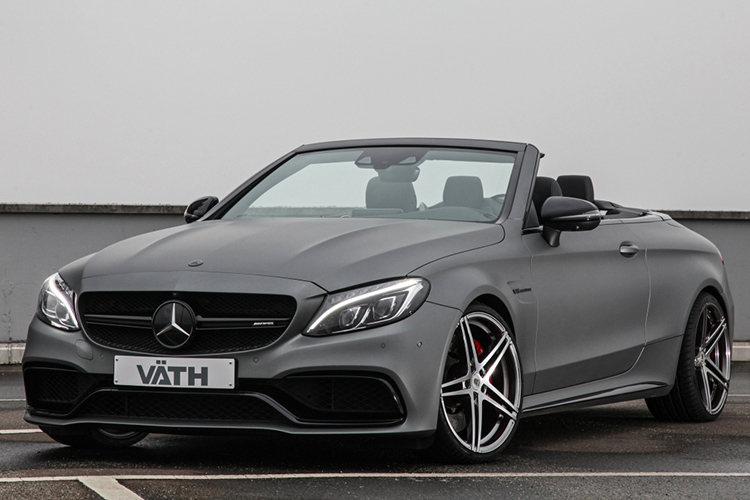 So far, VATH has not shared any images of the C63's interior. But what we know is that VATH can dial the speedometer to 360 kilometers per hour (224 mph) to keep up with the car's increasing velocity. But this will cost you an extra €2,130 ($2,600), which already includes mounting. Heavy duty velour mats are also part of the package.