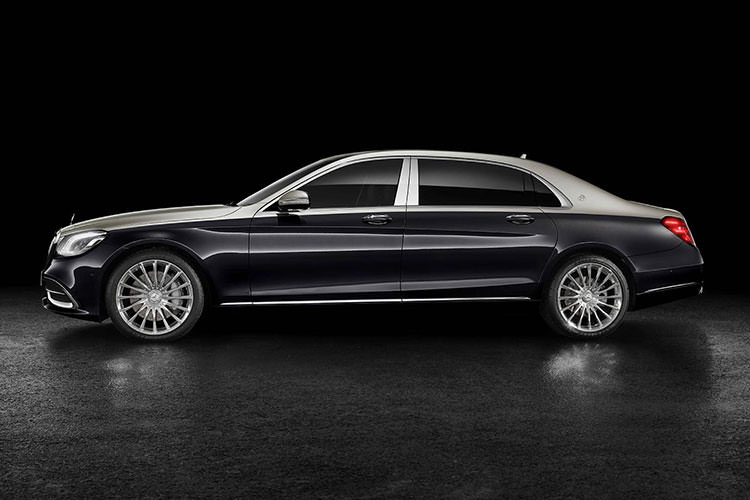 With a length of 5462 mm and a wheelbase of 3365 mm, the flagship of the Mercedes-Benz model range exceeds the long- wheelbase S-Class Saloon by 20 cm in both dimensions. Rear passengers benefit from this increased size, as well as from standard equipment that includes Executive seats on both left and right and other exclusive details such as innovative voice amplification.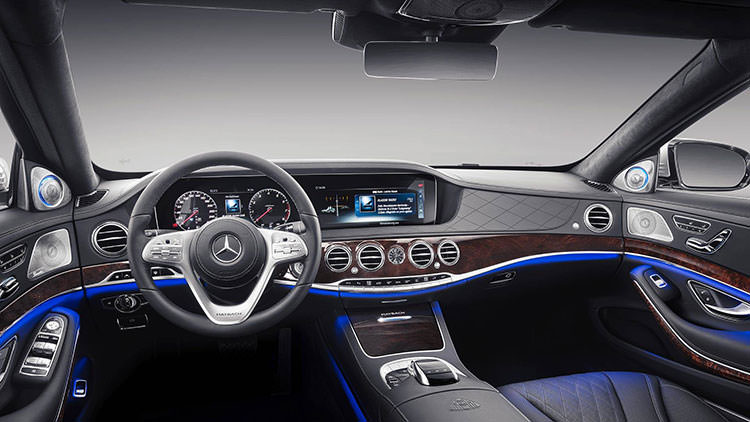 The Maybach S-Class will also be available with optional two- tone paint schemes in nine combinations. To really make these
colors shine, the company also offers two layers of clear coat over them. Before applying the final layer, workers sand the paint by hand for an optimal appearance.
While the car boasts a powerful engine, the interior is anything but aggressive. Customers will be able to select from two new color combinations: Armagnac Brown/Black and Savanna Beige/Black. What's more, the vehicle can be ordered with napa leather (among the softest in the world) with a choice of copper, gold, or platinum-colored topstitching. At night, the car glows with ambient lighting from dashboard all the way to the rear. Since these types of sedans have been extremely popular with C-Suite owners in the past, the back seats are outfitted with several screens to enjoy. The added length of the car can be felt most in the rear, which has significant leg room.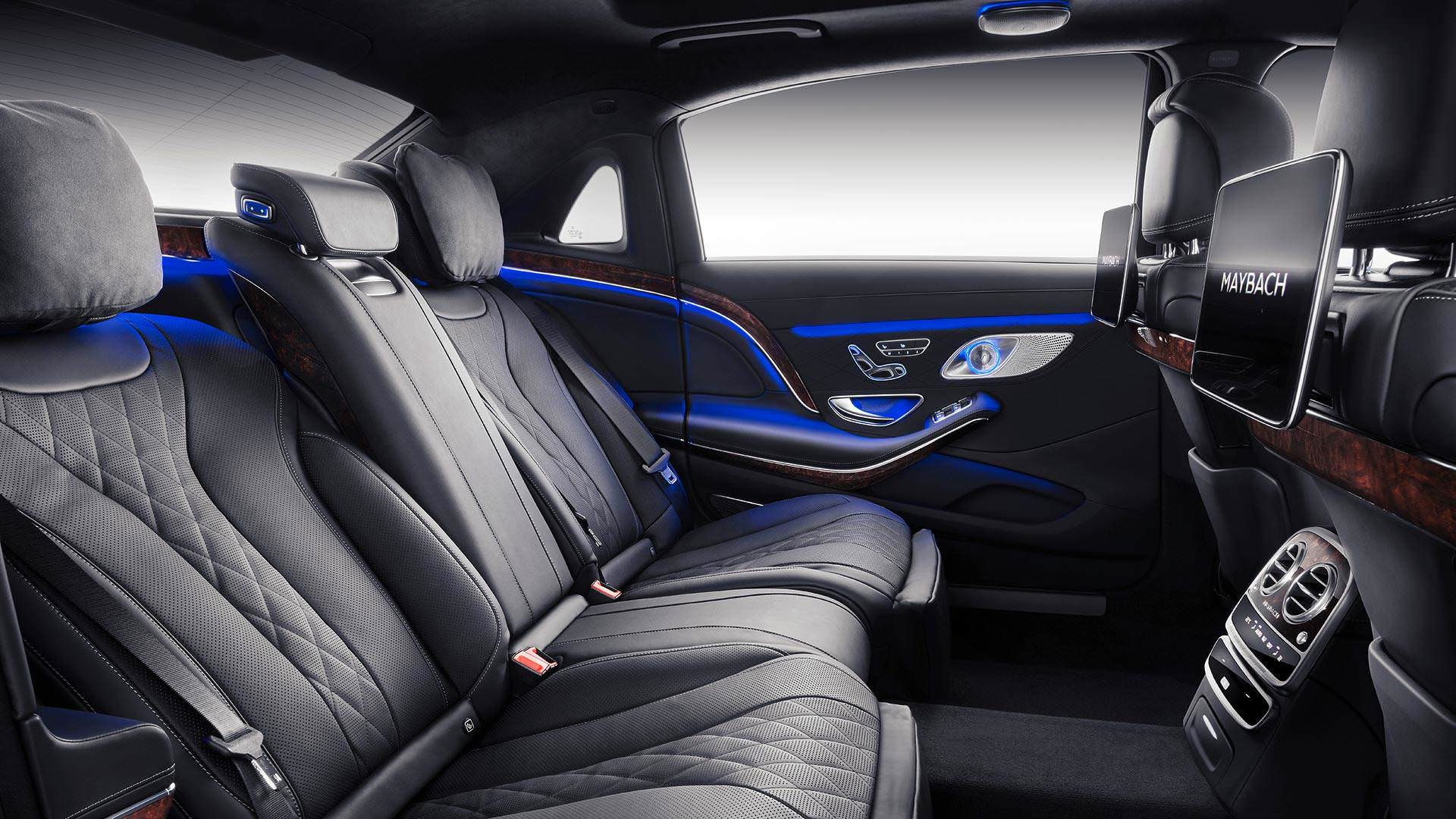 Buyers can get the Maybach S-Class with two powertrains. The S560 4Matic uses a turbocharged 4.0-liter V8 with 463
horsepower (345 kilowatts) and 516 pound-feet (700 Newton- meters), which is enough to get the sedan to 60 miles per hour (96 kilometers per hour) in 4.8 seconds. Opting for the S650 gets customers a turbocharged 6.0-liter V12 with 621 hp (463 kW) and 738 lb-ft (1,001 Nm), but the extra grunt only shaves the run to 60 mph down to 4.6 seconds.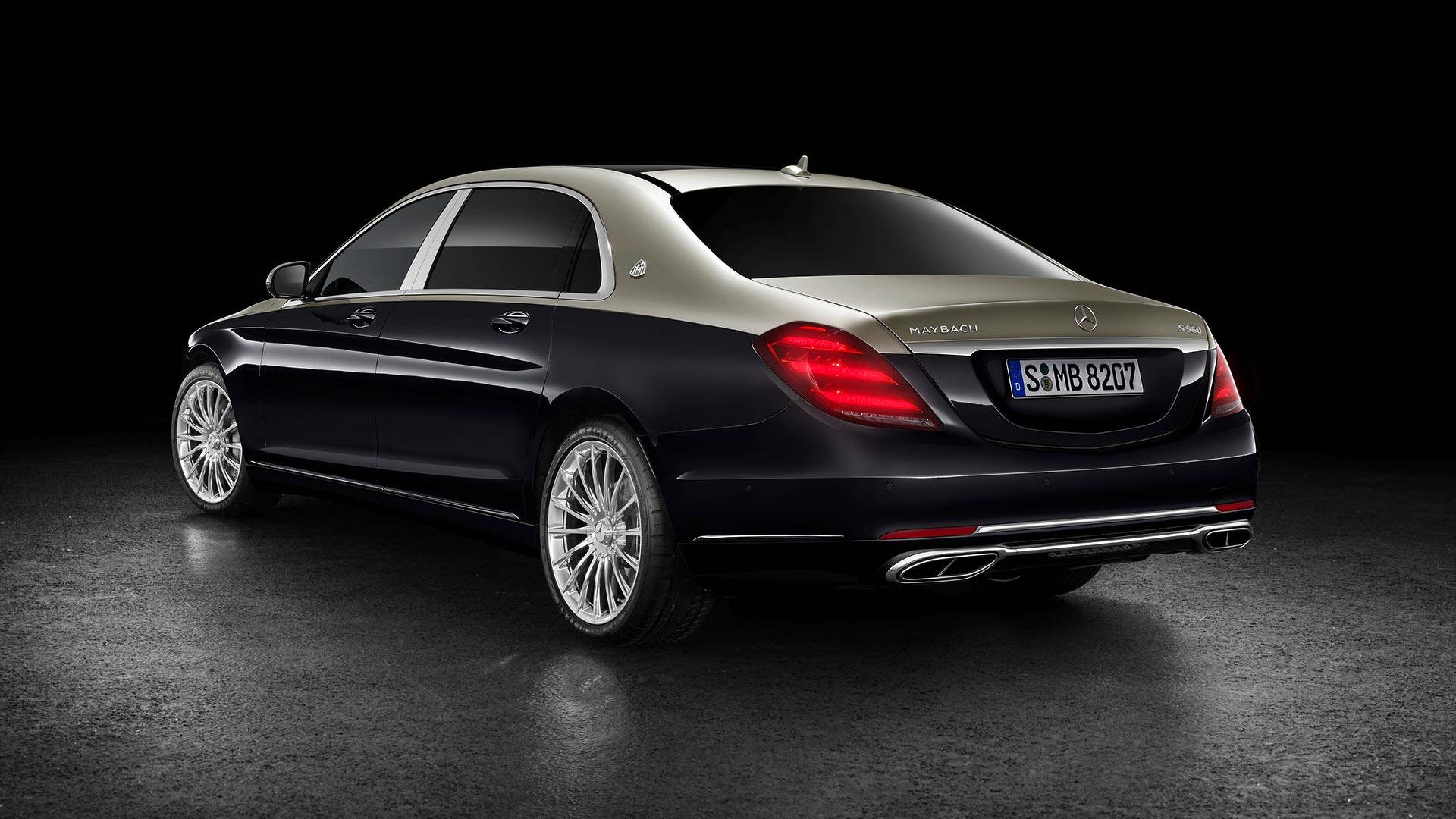 The 2019 Mercedes-Maybach S-Class was revealed ahead of its world premiere at the 2018 Geneva Motor Show next month. It goes on sale in the U.S. in the late summer if you are looking to trade in last year's model.