Though the engine and its outputs are essentially the same as that of the 'regular' FXX-K (773kW from a 6.3-litre NA V12 and an electric motor), the Evo cops a plethora of changes which improve handling, weight, and more importantly, downforce.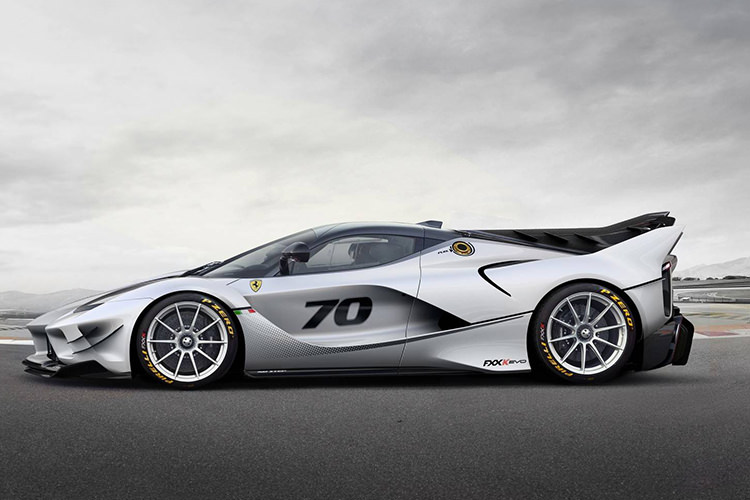 There aero enhancements modify the FXX-K's appearance a lot, starting with a more menacing front end. The geometry of the sides of the front bumper was altered by hollowing out the surfaces beneath the headlamps, as well as by adding couple of flicks divided by a vertical turning vane. There's also an additional intake ahead of the front wheels. All these elements contribute to a 10-percent downforce gain over the standard FXX-K. Ground effects were also boosted by new vortex generators in the undertray.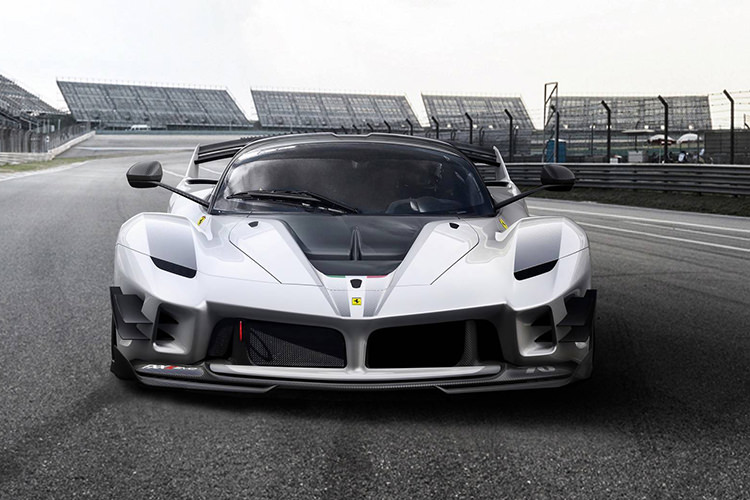 Bigger changes are noticeable around the back. The main highlight is obviously the fixed rear wing. Whereas the FXX-K has those weird horizontal elements glues to the side fins, the Evo badge brought a proper wing to the supercar. But it's by no means a regular wing. The element has a twin-profile design and a big central fin similar to those seen on prototype Le Mans cars. The central fin acts as a vertical fin, boosting stability at low yaw angles, but ut also supports the three triangular vortex generators. The latter clean the flow field striking the wing of the effects of the hot air coming from the radiators which vent onto the engine hood. Additionally, they create a downwash component in the flow which boosts the wings downforce capacity, resulting in a 10- percent increase over the regular FXX-K.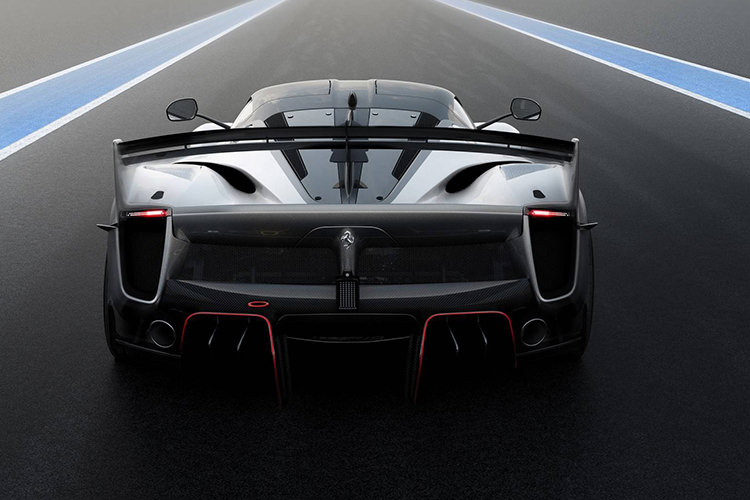 The wing also works in conjunction with the active spoiler, which had its control logics and range of movement reviewed and reprogrammed for optimized results. Below the wing, we can see a revised center fascia that include one instead of two vertical slats above the diffuser. In addition to the huge side vents, Ferrari also redesigned the diffuser, adding wings on each side and red accents on the main elements.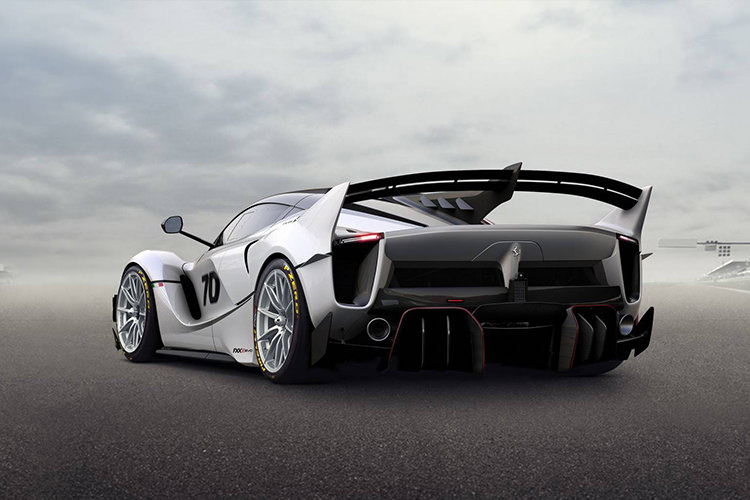 Inside the cabin, those selected few will be looking at a "conceptually-different steering wheel" which now includes a KERS Manettino, plus a larger, 6.5 inch rear video camera screen. This LCD displays telemetry data as well, with KERS status and lap times available at a touch of a button.