The first model to go is the top-tier Mercedes-AMG G65. The G-Wagen has only received minor updates over its life, doing just enough to keep things relatively fresh. Compared to modern SUVs and crossovers, the G-Wagen can only be described as charming, though good luck finding a crossover with three locking differentials and a twin-turbo V12. In order to celebrate the G-Class' legacy and end of G65 production, Mercedes-AMG has revealed the G65 Final Edition.
Production is limited to just 65 units worldwide. The Final Edition retains all of the things you know and love about the G65. The twin-turbo V12 makes an astounding 630 horsepower and an Earth-axis altering 738 pound feet of torque. It looks nice and a little more conservative than the chrome usually on G-Wagens.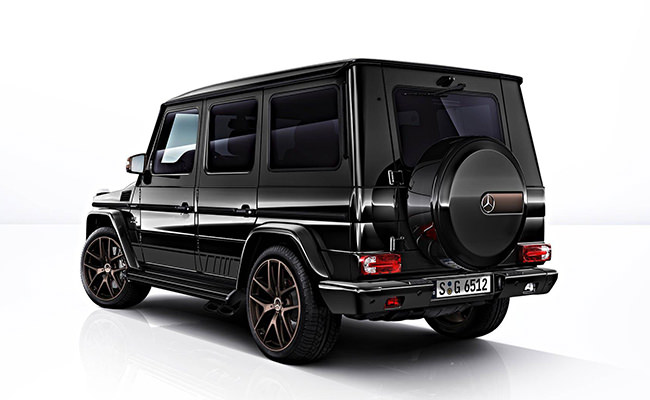 Although no G65 is exactly understated, the 2018 Mercedes-AMG G65 Final Edition makes even more of a visual statement with several bronze trim pieces for the mirrors, the bumpers, the spare-tire cover, and the grille surround. The 21-inch, 10-spoke wheels also are finished in matte bronze, while the brake calipers are silver. Carbon-fiber trim is everywhere inside, and the black nappa leather upholstery contrasts nicely with light brown stitching. The thing that makes an AMG G65 so absurd, the twin-turbo 6.0-liter V-12 engine with 621 horsepower and 738 lb-ft of torque, is of course standard equipment.