Electrical components and water don't work well together, so Land Rover is proving that the new Range Rover Sport P400e plug-in hybrid can handle getting wet by racing one through the English Channel. The new, electrified luxury SUV took on a pair of swimmers: two-time open-water swimming world champion Keri-Anne Payne and endurance athlete Ross Edgley.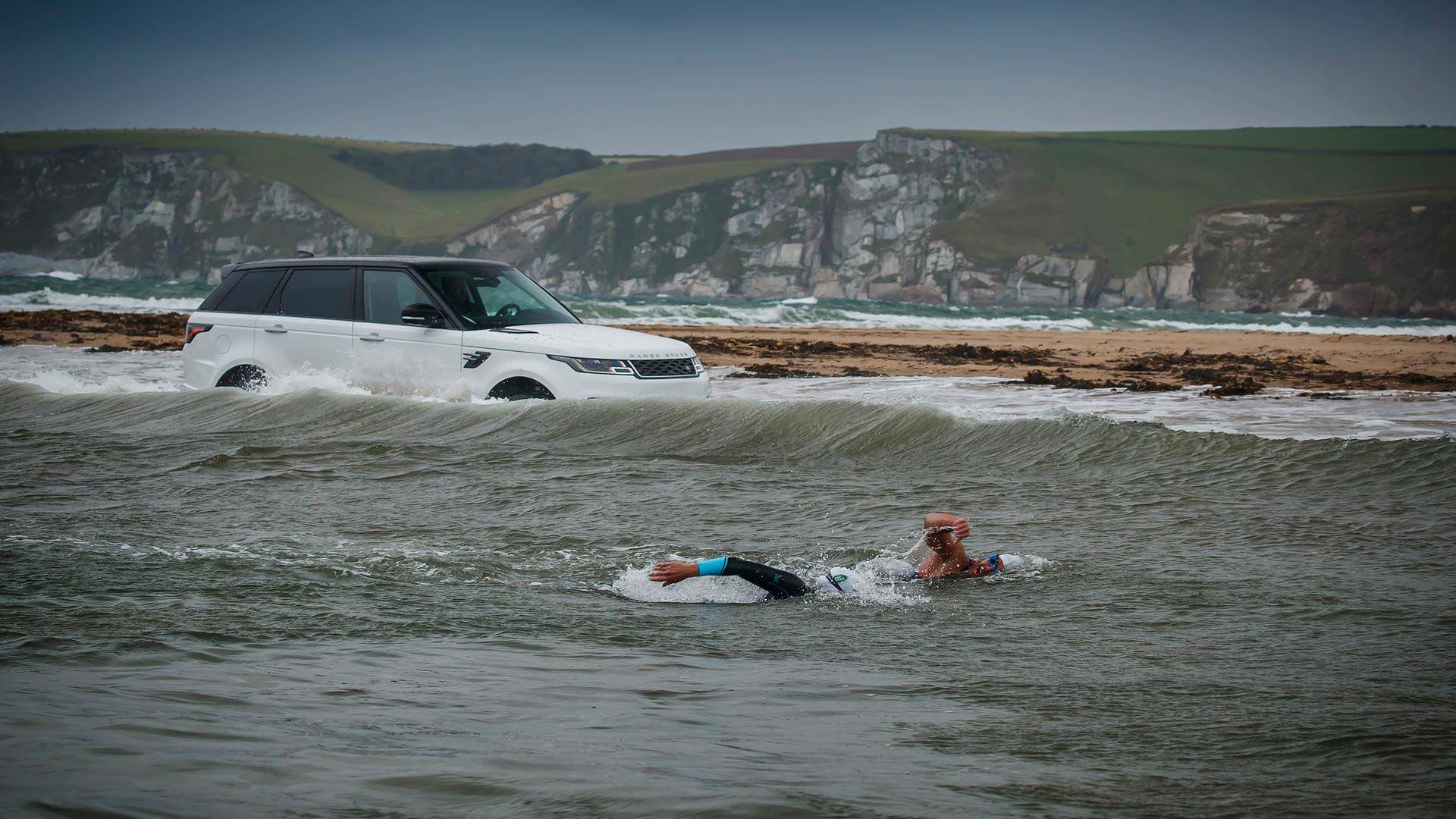 To keep things even, the Range Rover Sport PHEV had to travel 8.7 miles (14 kilometers starting inland and finishing at Burgh Island in the English Channel. Conversely, the swimmers only needed to cross 0.9 miles (1.5 km) through the water.
During low tide, a causeway allows for a dry path from Bantham Beach to the island. However, the groups set off when the water was high. According to Land Rover, the Range Rover Sport PHEV had to wade through depths as deep as 2 feet 9 inches (850 millimeters).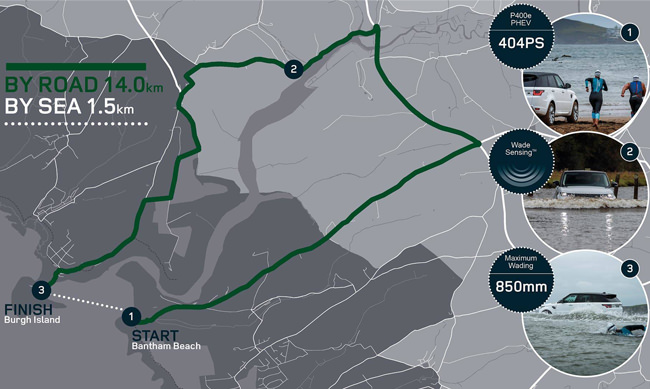 Given that Land Rover staged this challenge, it wasn't a big surprise that the Range Rover Sport PHEV won the challenge. The SUV managed to pass the swimmers shortly before the finish line.
The Range Rover Sport P400e combines the 2.0-liter Ingenium turbocharged four-cylinder engine and an electric motor that runs through an eight-speed automatic gearbox to a standard all-wheel-drive system. The combination is good for 398 horsepower (297 kilowatts) and 472 pound-feet (640 Newton-meters). The powertrain gets the SUV to 62 miles per hour (100 kilometers per hour) in 6.7 seconds. The 13.1 kilowatt-hour lithium-ion battery pack also lets the SUV travel 31 miles (51 kilometers) on electric power.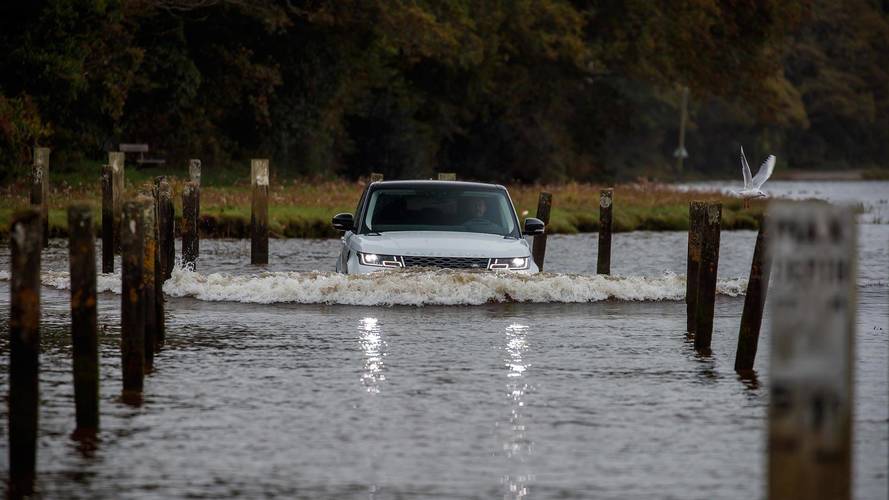 The plug-in hybrid Range Rover Sport Sales begin this fall in Europe, and it arrives in the United States in summer 2018. Pricing for the American market isn't available yet, but the model starts at 61,315 pounds ($80,420) in the United Kingdom.