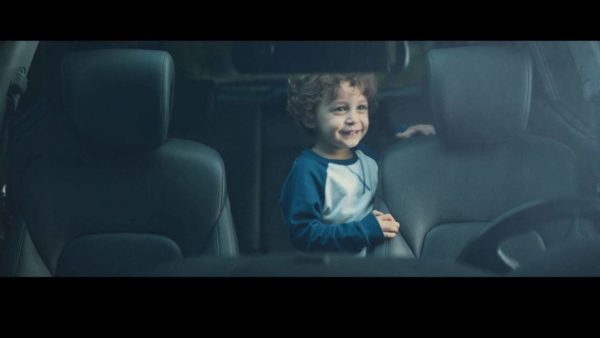 It's a tragedy that many can hardly imagine ever actually happening, but the fact is, it does. So far this year, 38 children have died from heatstroke in hot cars, while that count rises to 800 dating back to 1994. In over half of these cases, the parents were unaware that the child was even in the vehicle. Experts say it only takes a matter of minutes before the heat can overwhelm a child's ability to regulate his or her internal temperature.Their core temperature can increase three to five times faster than that of an adult. It's time auto manufacturers do something to combat this, and Hyundai is doing just that.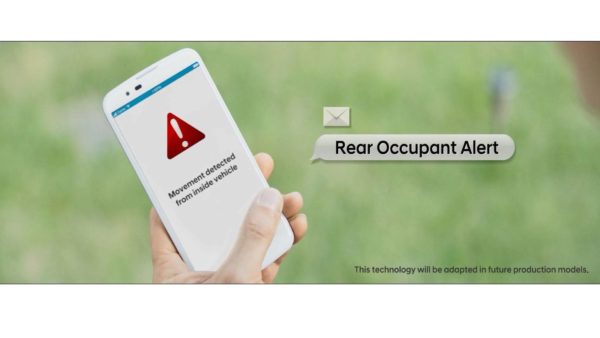 Hyundai has certainly jumped on this,introduced a brand-new feature called Rear Occupant Alert, and we thought we'd walk you through exactly what it is and does.
every time you deactivate the vehicle and begin to exit, your instrument cluster will display an image remaining you to check the rear seats. This is a subtle alert that will simply remind you to keep the rear seat in mind as you exit the vehicle, but it isn't overbearing to the point that it would get annoying if you're constantly reminded even when the back seat is empty. The real crux of the technology comes after you exit, though.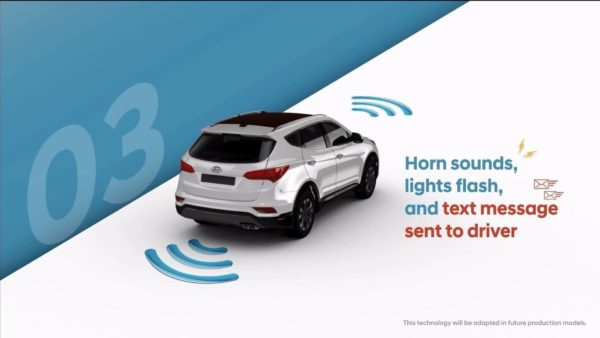 The system monitors the rear seats using an ultrasonic sensor that helps to detect the movements of children.in the rear seats after the driver leaves the vehicle it will honk the horn, flash the lights and send a Blue Link alert to the driver's smartphone via Hyundai's Blue Link connected car system.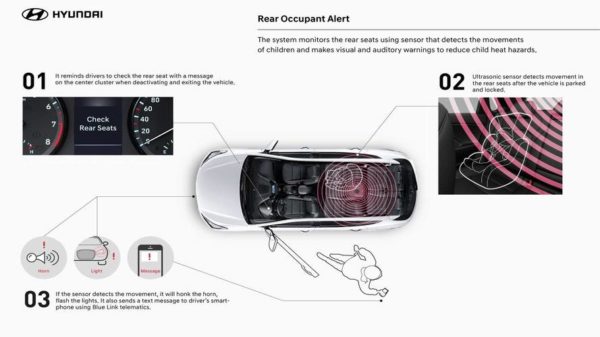 Hyundai has decided to equip this technology in future 2019 model year Hyundai vehicles, so we're only a model year away.